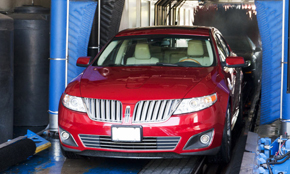 Exterior Works- $13.27
- Soft Foam Wash          
- Fresh Water
- Underbody Spray
- Triple Foam Polish Wax
- Sealer Wax
- Hand Dry
*PLUS HST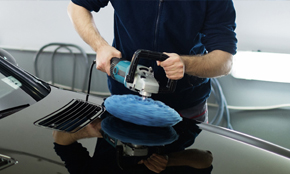 Exterior Premium - $19.47
- Exterior Works
- Seasonal Pre-Soak
- Rust Inhibitor
- Tire Dressing
*PLUS HST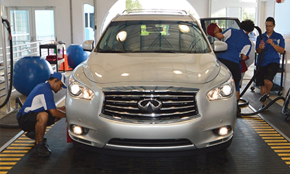 The Works - $26.55
- Exterior Works
- Interior Vacuum
- Windows Cleaned
- Dash Cleaned
- Rubber Mats Washed
Add $3.10 for Trunk/Van/SUV
*PLUS HST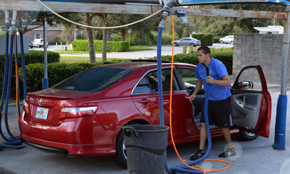 The Premium - $30.09
- The Works
- Seasonal Pre-Soak
- Rush Inhibitor
- Tire Dressing
Add $3.10 For Trunk/Van/SUV
*PLUS HST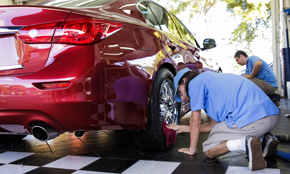 VIP Super Clean Wash - $59.99
The vehicle is completely air lined to blow all dirt from underneath, between and sides of all seats and all the hard to reach areas with the vacuum.
• The vehicle is thoroughly vacuumed which includes all seats, carpets, carpet mats and trunk.
• A dressing is applied to give the interior of a vehicle a new car look.
• The wash includes our Premium wash with wax, tire cleaning and tire dressing.
• All door jams wiped down.
• Rubber mats washed.
SUVs, trucks & vans add $10.00.
** Extra charges apply for leather/vinyl seats.
*** This service may take approximately 30 mins to 45 mins.
*PLUS HST